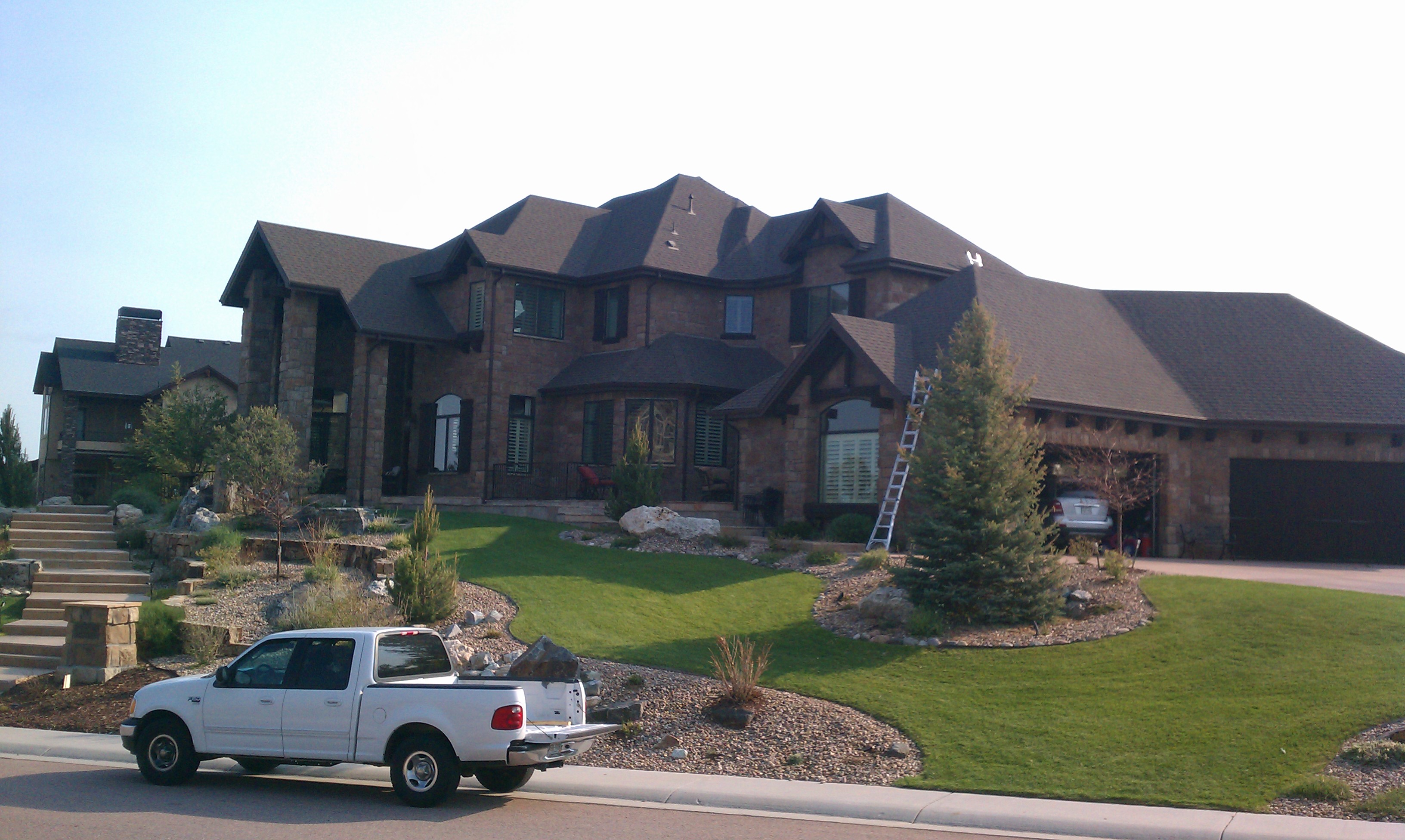 Call: 1-800-123-4567
Your Automotive Repair & Maintenance Service Specialist
Whether you have been through the insurance claims process or not, we are there every step of the way. In fact most of our roofing customers let us handle all aspects of the claims process. Those that don't generally end up calling us later and ask us to take over for them as it can be an overwhelming undertaking. We have licensed insurance adjusters on staff and all our project managers are thoroughly trained in how to handle the claims process. If you feel you may have damage to your roof from wind or hail please give us a call and we are happy to inspect your property at no fee or obligation. Following the inspection one of our experienced Project Managers can let you know if filing a claim is necessary or not. Below we have put together some common insurance claims topics and FAQ.
Do I need to file a claim?
Many insurance companies will ask you to have your roof inspected by a roofer before they come out. We are happy to offer a free, no-obligation inspection. If damage is found we will recommend you have us meet with your insurance adjuster. We don't like wasting our time so if there is little to no damage and therefore your roof is unlikely to be approved, you can be assured we will NOT recommend filing a claim.
How do I file a claim?
We have a list of insurance company claim numbers and can assist you in filing your claim. Although you can contact your agent, they are usually flooded with calls and you can lose precious time waiting for a response. It is recommended to file a claim using your insurance company's designated claim line.
I filed a claim, now what?
Once a claim is filed, an adjuster/inspector will generally contact you within 3 business days to set an appointment date and time. It is recommended you have an experienced roofer meet with your insurance adjuster for several reasons: 1. After a storm adjusters are given up to 15 properties a day to inspect. It is our job to ensure they don't miss anything and we are able to maximize your claim. 2. As licensed adjusters, our Project Managers know how to speak the same language as your adjuster; we know what to say and what not to say and have a much higher success rate in getting your roof approved, vents replaced, siding or paint damage paid for, gutters replaced, etc. If your local building code requires upgrades we can get those paid for so that you don't have to come up with extra funds. 3. When your adjuster and our Project Managers have met and gone over the full scope of damages everyone is on the same page before your insurance adjuster has left your property. Shortly thereafter you will be provided a "scope of damages report" from your insurance company that reflects everything he and your AMC Roofing Project Manager went over.
My insurance paperwork might as well be in Greek… what are ACV and RCV and all these different dollar amounts? What is unrecoverable depreciation and what is my insurance company actually paying?
Your claim paperwork will likely be very confusing and trying to decipher it can be nearly impossible and often detrimental to the home owner who makes a decision based off of misunderstood assumptions. We see it all the time and don't want you to be part of the statistics. We are happy to go over your paperwork with you line by line, explain what it means and if anything is missing. *Note- The cost of a building permit is never included in your paperwork and one more reason why the following subject of estimates is so important.
Estimates: How many should I get? (The most misunderstood aspect of an insurance claim!)
We have all been told that you should always get at least 3 estimates right? Your insurance company will be using Xactimate or Symbility Pricing Systems. These are third-party, government-regulated pricing systems and are adjusted monthly for inflation, disasters and local conditions. It basically makes getting multiple estimates obsolete. Your adjuster will measure your roof; count the number of vents, pipe boots, linear feet of flashing, etc. and this pricing program will provide him/her with a dollar amount for your claim.
Because everything on your property has a set price that is what your insurance company is going to pay. For example, your insurance company comes up with a $10,000 cost to replace your damaged property but you have 3 estimates for $9,000, $9,500 and $10,500. Which estimate is your insurance company most likely to accept? The lowest! Now the question is if your insurance company's pricing program says that the "going rate" for materials and labor is $10,000, how is that other contractor able to provide such a low estimate? He is likely cutting corners and you'll just end up getting a lower quality roof. Maybe you don't pass those estimates on to your insurance but decide that you'll go with the lower-priced contractor with the expectation that the $1,000 difference between his estimate and your insurance company's estimate will go to you. Wrong, whoever does the work must submit documentation of the final cost and when your insurance sees that the work was completed for a $1,000 less than they initially offered to pay, they will simply withhold the difference.
How can my insurance company withhold funds if they offered to pay (for example) $10,000?
Your insurance company will be depreciating your property for age. Using the $10,000 example to replace your damaged property, they will depreciate that $10,000 to a lower amount, say $5,000. So you'll get PARTIAL funds up front and only once the work HAS BEEN COMPLETED will they issue the remaining funds BASED OFF YOUR CONTRACTOR'S DOCUMENTATION. In other words, if initially $10,000 was offered to you, but you have it done for $9,000, the $1,000 difference will not be sent to you, but withheld by your insurance company. Unfortunately there are many home owners who find out the hard way that going with a lower estimate only helped the contractor who was able to get the job by undercutting more reputable companies. In the end he gets paid, you get a lower quality roof and the insurance company saved $1,000.
In other words, don't waste your time getting estimates from multiple roofing companies. We do suggest however, meeting with multiple roofing companies to get a feel for their company, the way they interact with you and what they can offer you. Pick the best one and have them meet with your insurance company. We are not trying to keep our competitors away, we invite healthy competition but nothing is more frustrating than a home owner who is solely focused on the price and ends up getting burned when they could have had a very pleasant experience with AMC Roofing Inc. or even one of our reputable competitors!
Deductibles and Depreciation:
Deductibles are typically $500-$1,000 but can be more or less than those amounts. If you have a $10,000 claim and a $500 deductible your insurance will offer you $9,500 because you are responsible for covering the first $500 (your deductible amount). Remember however that they will depreciate your claim and so if depreciated by $5,000 you will only receive a $4,500 check up front and the remaining $5,000 AFTER the contractor invoices the insurance company. Some insurance policies do not pay any depreciation and so a $10,000 claim may only pay out $3,000 after your deductible and depreciation are backed out. These policies are rare but occurring more frequently.
I am going to have out-of-pocket expenses for this project but can't afford it…
Every situation is unique but we assure you we can assist you better than any other reputable roofing company, period! Please contact us and give us a few minutes to explain how we can help you.
Will my rates go up for filing a claim?
As an individual policy holder, insurance companies don't raise your rates for filing a wind or hail claim. If your area has been repeatedly hit by damaging storms then your insurance company may classify the entire area as "high risk" and premiums may jump up. Remember however, that an entire zip code may see a jump in premiums, so even the policy holder who never files a claim and doesn't have a new roof installed will see his/her rates jump. For this reason we always suggest you file a claim if you have even minor hail/wind damage. For the home owners piece of mind we always recommend they check with their insurance company first and simply ask "If I file a wind or hail claim, will my rates go up?" The second question to ask is "If I do have a new roof installed how much will my rates GO DOWN?" Most, if not all insurance companies reduce your rates once you have a new and therefore stronger roof installed because they know you are less likely to have to file a claim in the future. The third thing to ask is "How much will my rates go down if I have a Class 4 Impact Resistant roof installed?" Most insurance companies offer a substantial decrease (we have seen up to 48% off) in yearly premiums for installing an Impact Resistant roof. So in addition to a "new roof discount" you may also be eligible for an additional discount and in many cases we will upgrade you for free. That can amount to big savings at no additional cost to you.