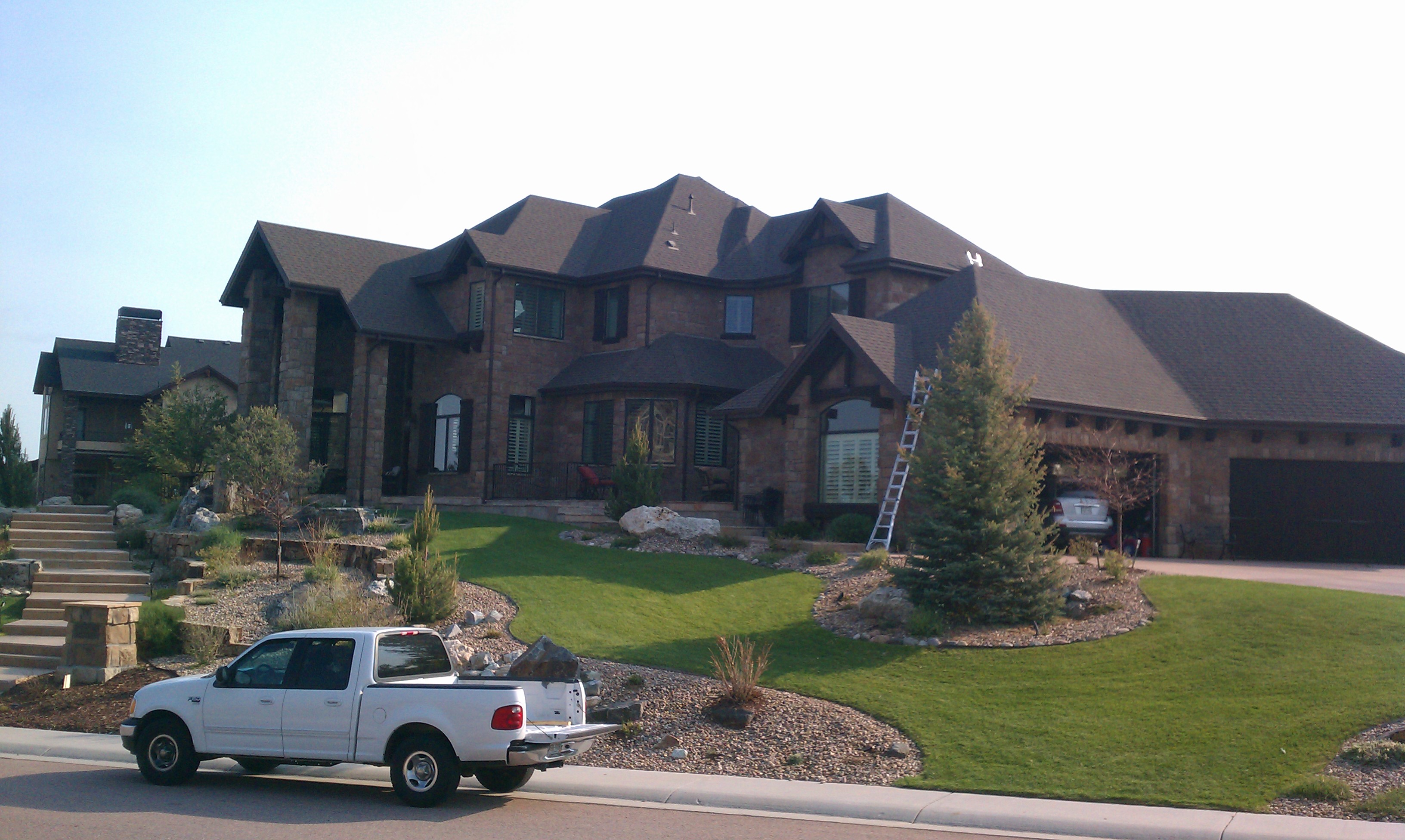 Call: 1-800-123-4567
Your Automotive Repair & Maintenance Service Specialist
AMC Roofing Inc. is a fully licensed and insured residential & commercial roofing & restoration company serving the Front Range from Fort Collins to Castle Rock. Many of our customers have just experienced what Mother Nature can throw at us and need not only a qualified contractor but someone who can lead them through the insurance claims process.
AMC Roofing Inc. was founded on the principle that every customer deserves the best product at the best price and serviced in a friendly and professional manner. We treat every customer like family and it shows. We sacrifice profits to uphold this philosophy by offering every customer an upgraded roofing system* and are absolutely confident that once your project has been completed you will want to refer us to your family, friends and neighbors.
One stop shopping – In addition to offering superior roofing systems, we also offer attic insulation, siding, gutters & downspouts, full service painting and power washing, A/C repair and insurance claims assistance.
Any home restoration project can be a daunting thought, especially when it comes unexpected in the form of hail or high winds.
Overnight you are faced with having to file a claim, clean up your property, choose a contractor(s) and many people get overwhelmed and are not sure where to start. As licensed insurance adjusters our Project Managers have been through this many times and can sit down and explain to you in a clear, concise manner how to best complete your project.
Our Project Managers are responsible for every aspect of overseeing your project from start to finish. This means that from the time you are introduced to one of our quality Project Managers they will be available to you throughout the project to answer all of your questions and concerns. They will be on site the day your roof is installed to ensure your project is completed in a timely and efficient manner. Should you have any questions or concerns during the installation process you will be able to speak directly to your Project Manager. Once the project is completed your Project Manager will do a full property inspection with you. This small but important detail is crucial to ensuring you are 100% satisfied with the end result.
We have extensive knowledge in multiple types of roofing including asphalt shingles, tile, metal, flat roof, steep and tall and other specialty roof systems. Whatever your needs, we can help! Please call or email us with any questions and we will be happy to assist you.